Sold out
Vegan
100% Organic
Classic
Woven Seconds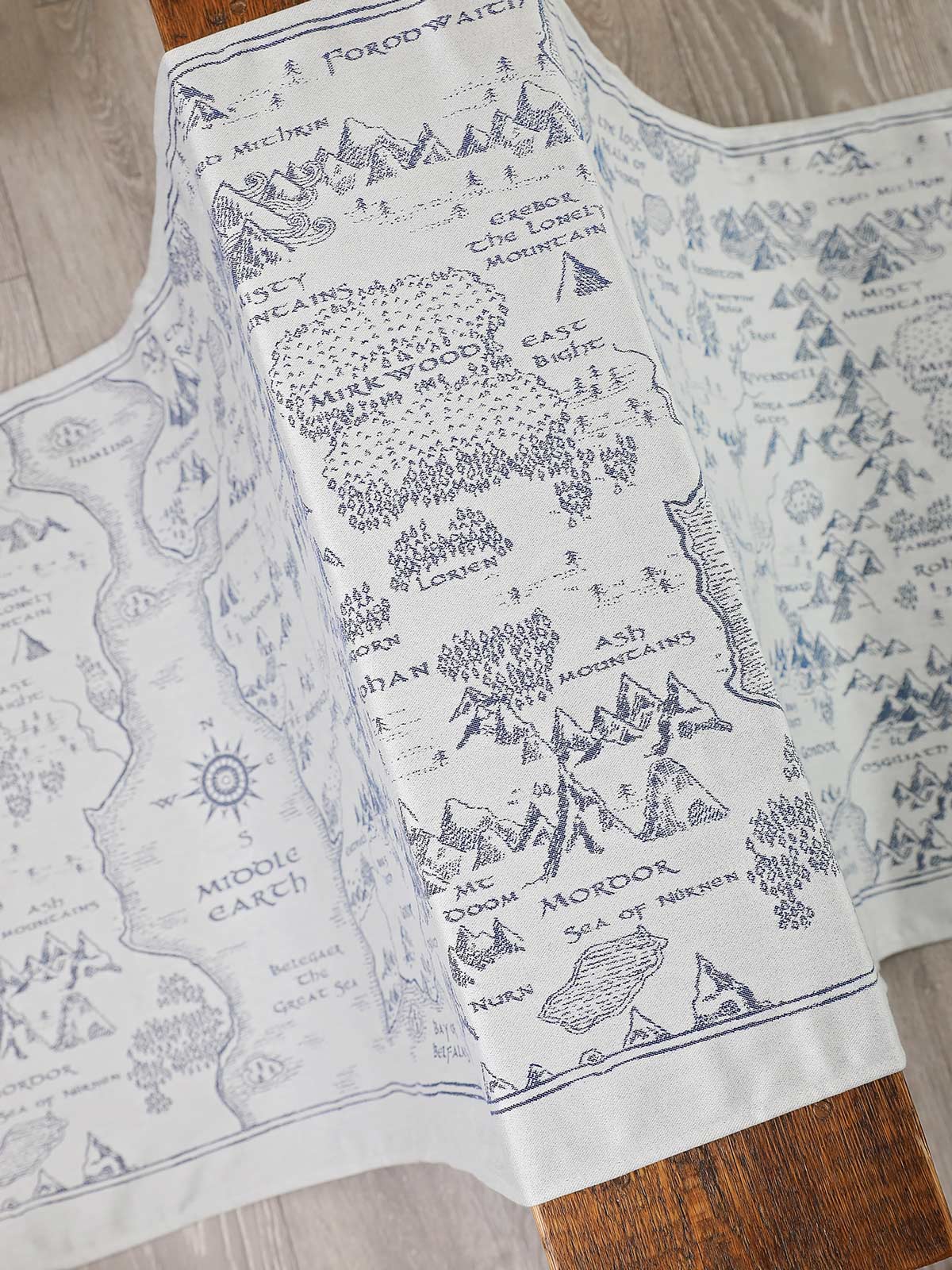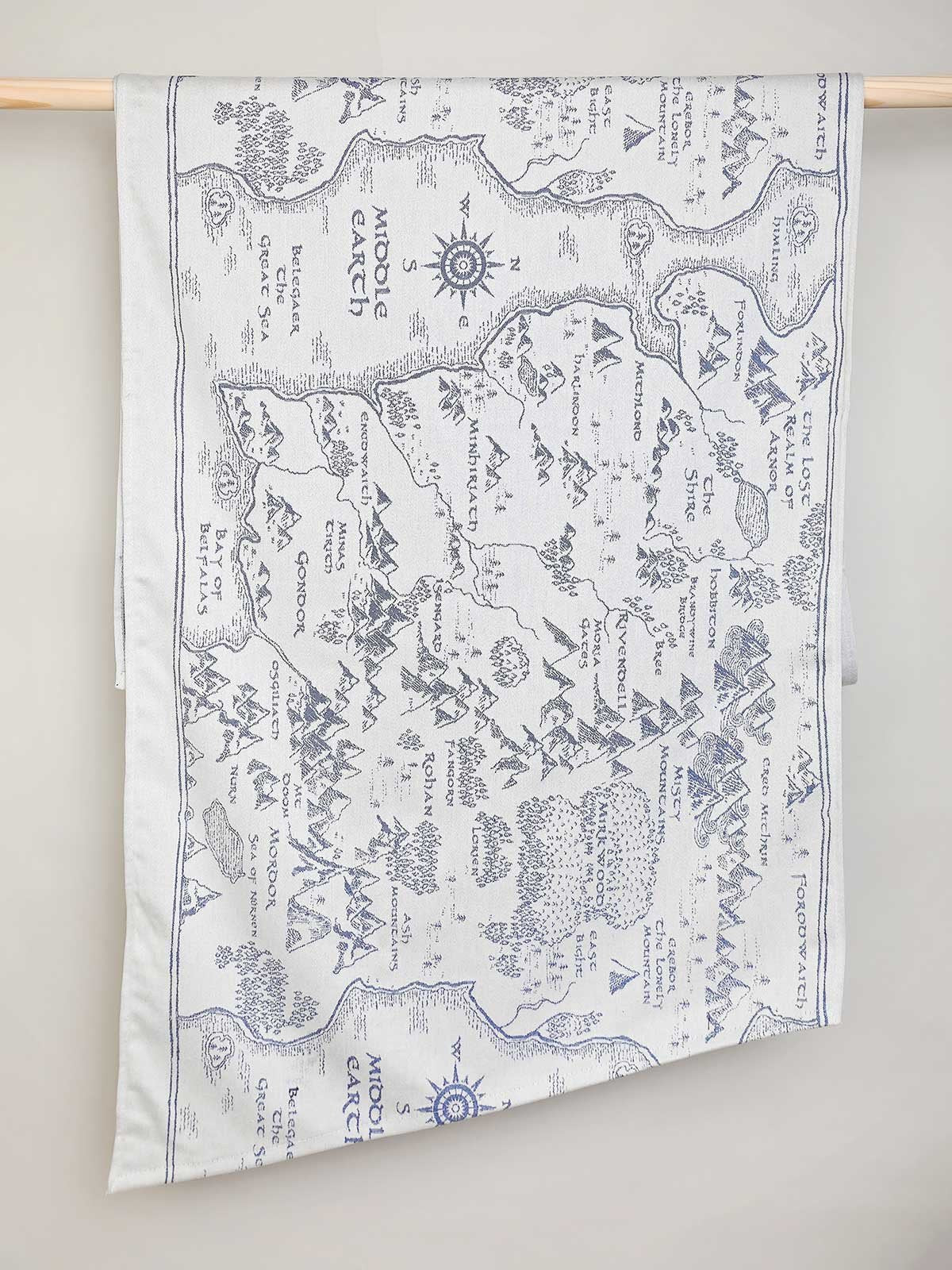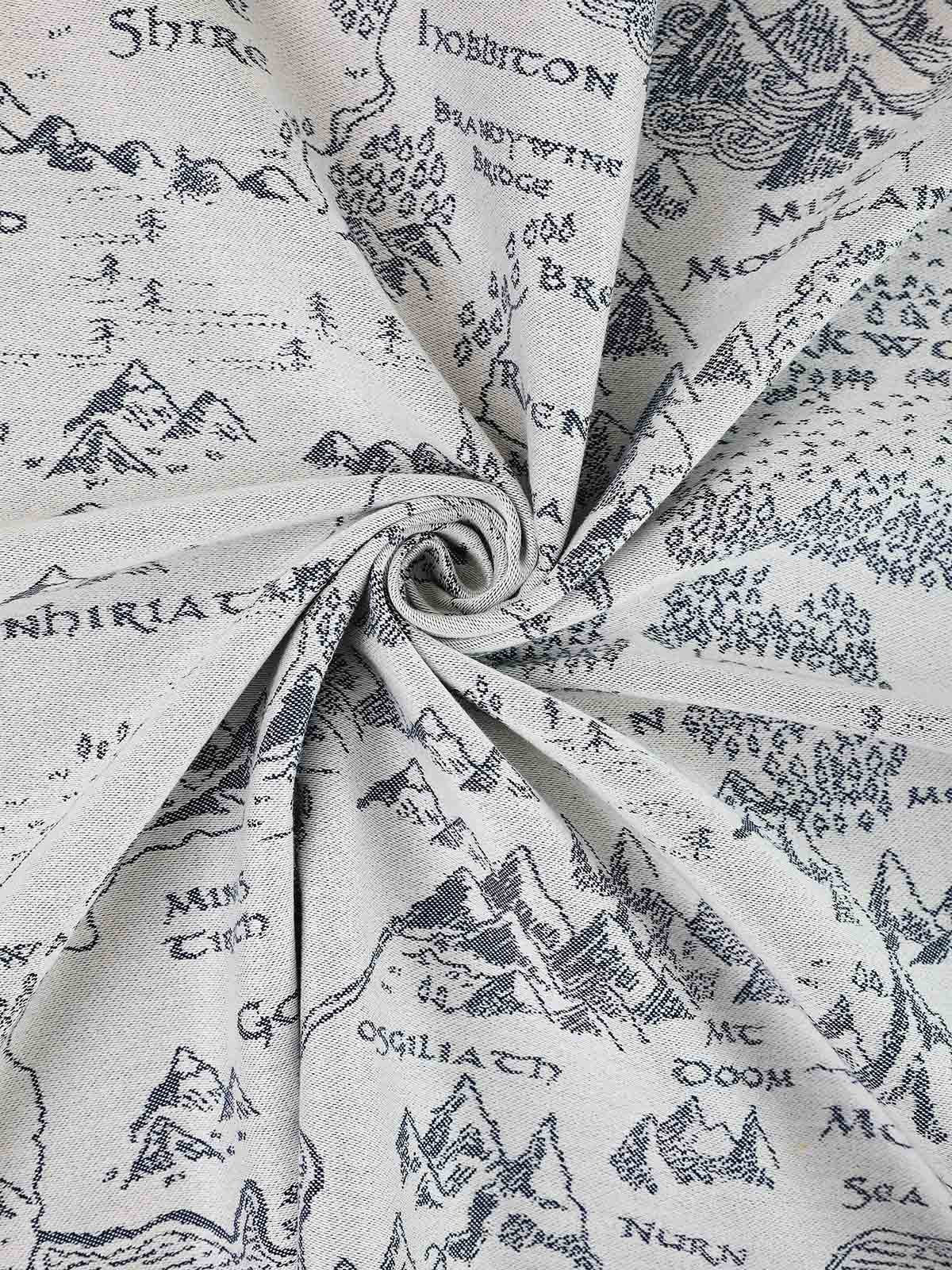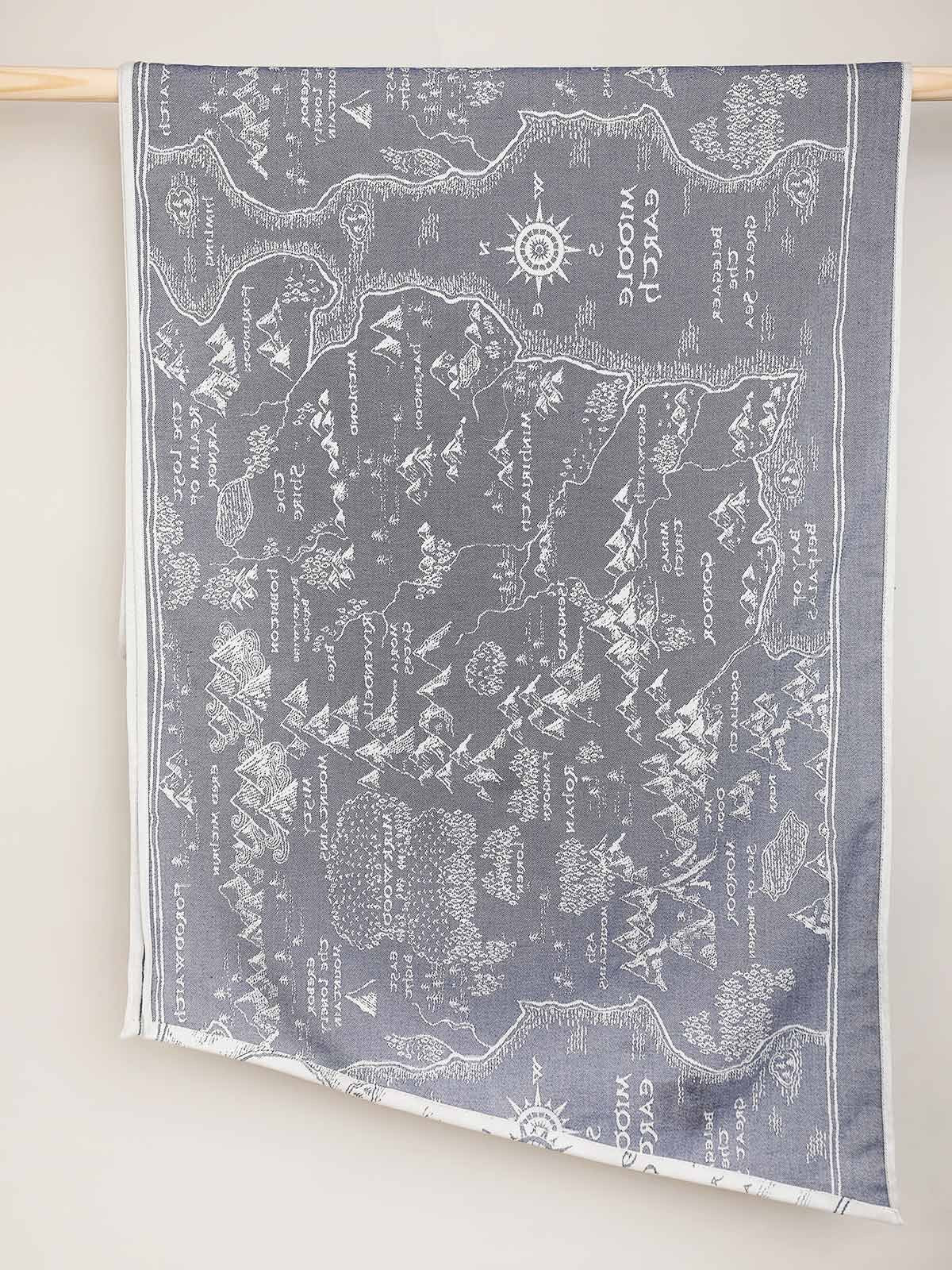 Realm of Middle-earth™ Ink Fabric Pieces
Inspired by the classic illustrations of Middle-earth, this stunning pattern was hand drawn by Oscha's designers and shows... Read more
These are items with small blemishes - 2nd grade will be less visible, 3rd grade slightly more so, all are safe for use. Enjoy a discount and know you're doing your piece to help prevent landfill. Weaving and making is a complex process and the result often isn't perfect, most companies throw out items because of these small issues even though they are perfectly good to use and still beautiful. 
Middle-earth™ Woven Seconds
Neutral Tones
Not in Sale
Realm of Middle-earth Ink
Woven Seconds
Inspired by the classic illustrations of Middle-earth, this stunning pattern was hand drawn by Oscha's designers and shows the length and breadth of Middle-earth from Mordor to The Lonely Mountain, the Belegaer sea to Forodwaith.
This 100% organic cotton fabric is woven on a fresh ecru backdrop while the map is picked out in an inky blue yarn. The high contrast of the yarns really makes the pattern come through creating a striking yet classic fabric. The undyed ecru yarn makes this fabric wonderfully soft.
By using BCI cotton we ensure that our cotton meets the Better Cotton Initiative's high standards of environmental, economic and social responsibility. Our BCI cotton is also organic, meaning it is grown with care and without chemicals keeping the land, and farmers, healthy. 
CARE INSTRUCTIONS: Wash at 30 degrees. Do not use bleach or fabric softener. Tumble dry warm. Ironing is recommended. FABRIC COMPOSITION: 100% BCI Organic Combed Cotton, 68cm wide. FABRIC WEIGHT: approx. 284gsm
Perfect for crafters, this is a fantastic opportunity to purchase a piece of one of our iconic fabrics. 
Why choose Oscha Fabric Pieces?
Perfect for crafters!
Jacquard woven & made with organic, responsibly sourced yarns.
Ethically handcrafted in our solar powered Scottish workshop.
The fabric pieces come unhemmed in either 0.5m, 1m or 1.5m long x approximately 70cm wide (see details and care tab for exact width of each fabric).
*Please note our fabric is only available in the lengths you select, multiple purchases will be sent as separate pieces.
This detailed pattern was hand drawn by Oscha's designers to represent the descriptions of the land of Middle-earth in The Lord of the Rings, from Mordor to The Lonely Mountain, the Belegaer sea to Forodwaith. It features classical map elements such as a compass plus sea, mountain and forest design elements.