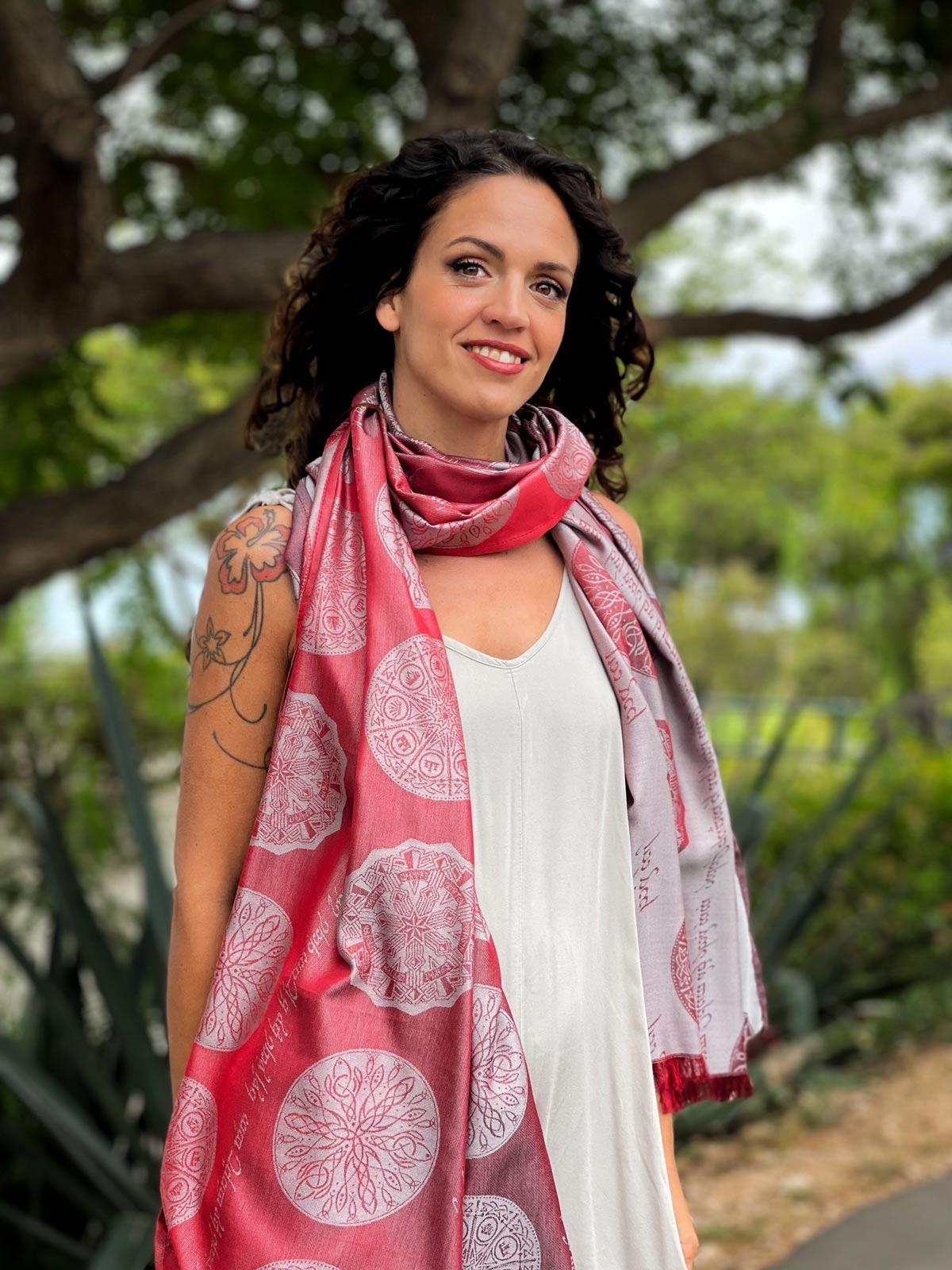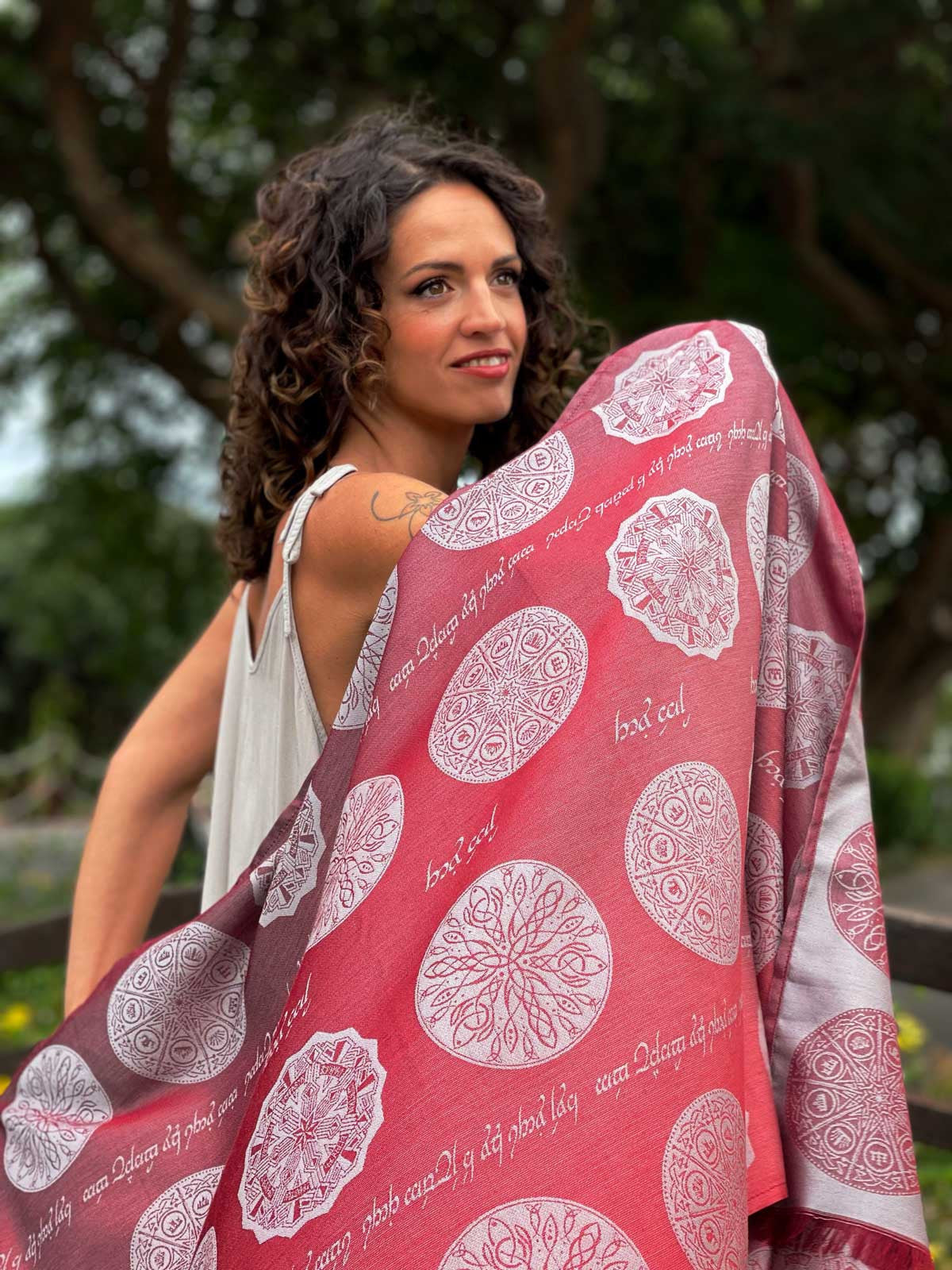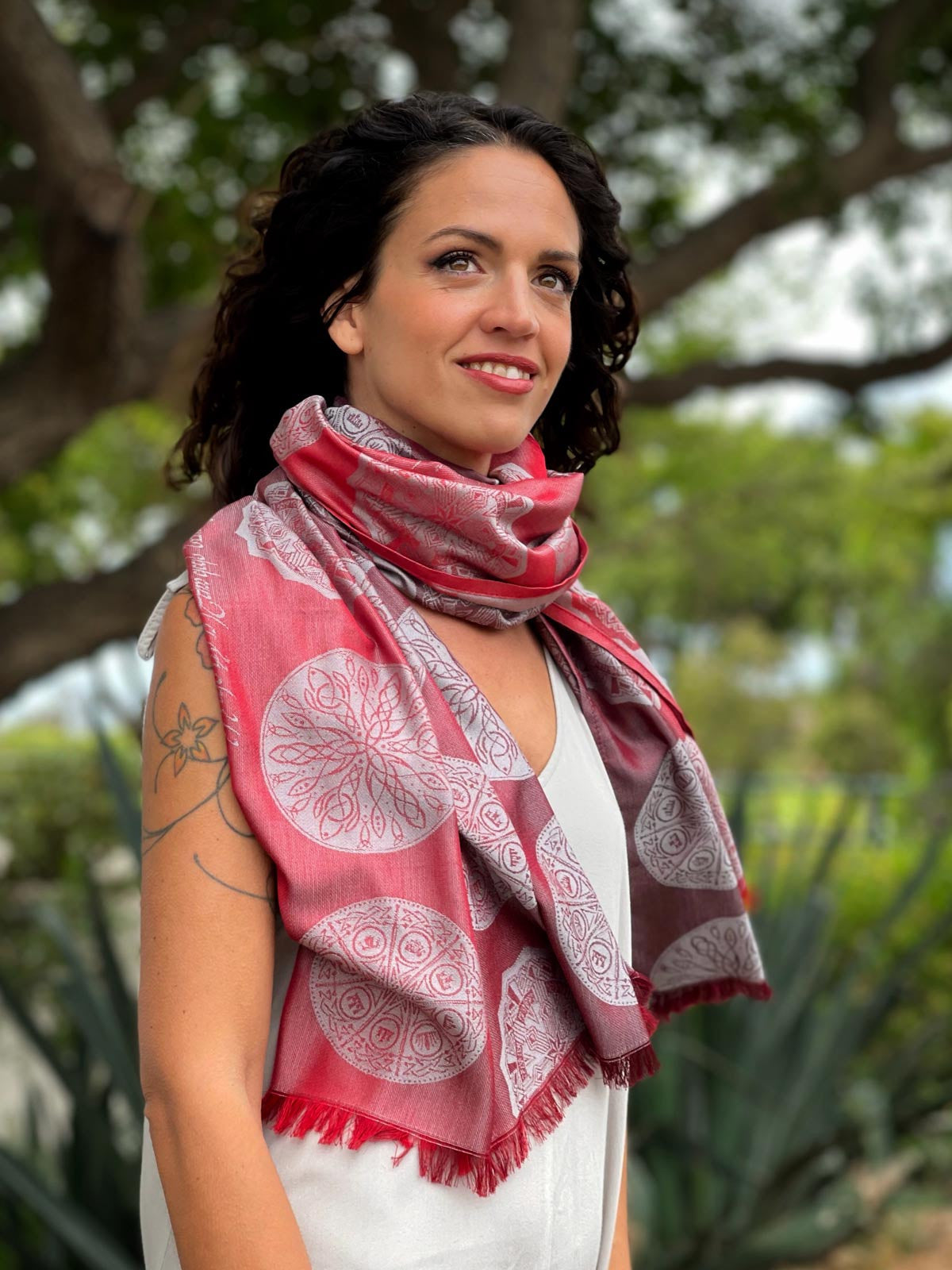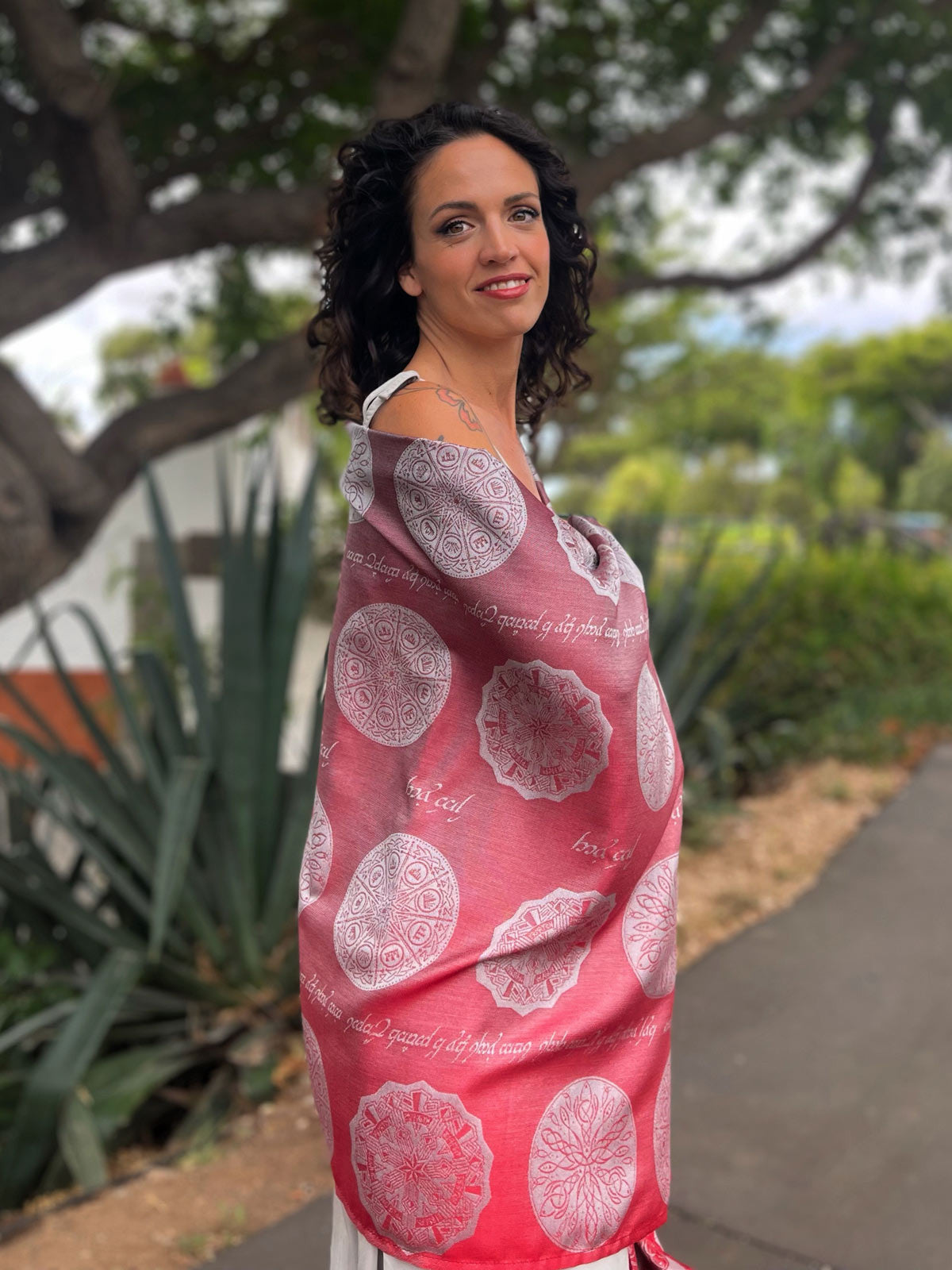 Rings of Power™ Flame Scarf
✔ Lightweight scarf 
✔ Beautiful drape & shimmer
✔ Luxurious yarns - Schappe silk & Mako Cotton
Woven on a... Read more
Autumnal Tones
Best sellers
Ceo Scarves
Christmas Shop
Gifts for Middle-earth Fans
Lifestyle
Luxe Collection
Middle-earth
Middle-earth Luxe Collection
Middle-earth Mother's Day Shop
Middle-earth™ Lifestyle
Middle-earth™ Scarves, Shawls, Infinity Loops & Cowls
Neutral Tones
Not in Sale
Pinks/Purples/Reds
Rings of Power
Scarves, Shawls, Infinity Loops & Cowls
Shop All
✔ Lightweight scarf 
✔ Beautiful drape & shimmer
✔ Luxurious yarns - Schappe silk & Mako Cotton
Woven on a gorgeous crimson gradation, this colourway is a perfect match for our Rings of Power design. It takes you back to the pages of the epic story back when the Rings were first forged in flame, changing the course of the future of Middle-earth™ from there on. Read more about this design on our blog. 
This luxurious Schappe silk and Mako cotton blend scarf is light in hand with a beautiful drape and shimmer. Very elegant and stylish, it is suitable for all occasions. 
By using BCI cotton we ensure that our cotton meets the Better Cotton Initiative's high standards of environmental, economic and social responsibility. 
CARE INSTRUCTIONS: Hand washing is recommended, although a silk cycle on a known reliable machine may be used at your own risk. Use a suitable silk detergent. Hang to dry, avoiding direct sunlight and iron on a cool setting.
FABRIC COMPOSITION: 53% Mercerised Egyptian Mako Cotton, 47% Schappe Silk.
FABRIC WEIGHT: approx. 114gsm
Intricate weaves in premium quality blends, these fine, voluminous scarves beautifully display striking patterns in a stunning range of seasonal colours - an effortless, chic accent to any outfit.
Sumptuous & versatile, our scarves are completed with an on-trend fringed edge.
Drape as a shawl over your evening wear to add easy glamour or layer over everyday outfits as a statement scarf.
Dimensions
Scarves- approx. 200cm x 70cm
Cowls - approx. 70cm wide x 74cm joined to form a loop
Infinity Loops - approx. 70cm wide x approx. 150cm joined to form a long loop
The Rings of Power are described in The Lord of the Rings trilogy as magical rings which gift the wearer special powers. Symbols for the 19 rings of power that were crafted are brought together in this design. Each circular emblem denotes the bearers of the three groups of magical rings: Elves, Dwarves & Men.
A flowing border names each of the groups in Elvish - 'Three Rings for the Elven Kings, Seven Rings for the Dwarf Lords, Nine Rings for mortal Men'. Under each emblem reads - 'One Ring' - connecting them all forever.
You can also find a version of the design with 4 rows of the pattern, ideal for scarves or for those who prefer the detail of a smaller scale.
Our blog post tells the story of the making of the Rings of Power and goes into detail on each element of the design.