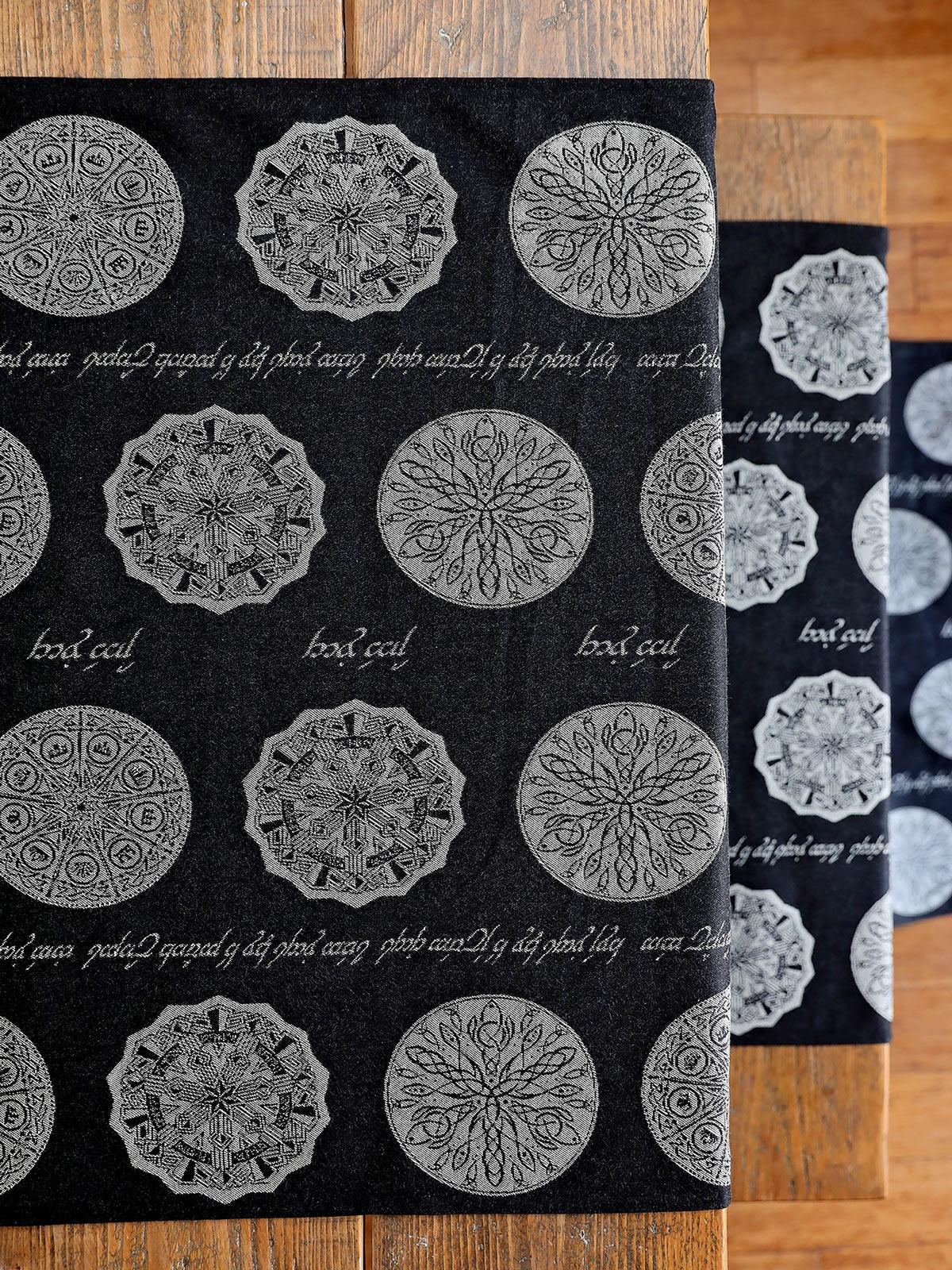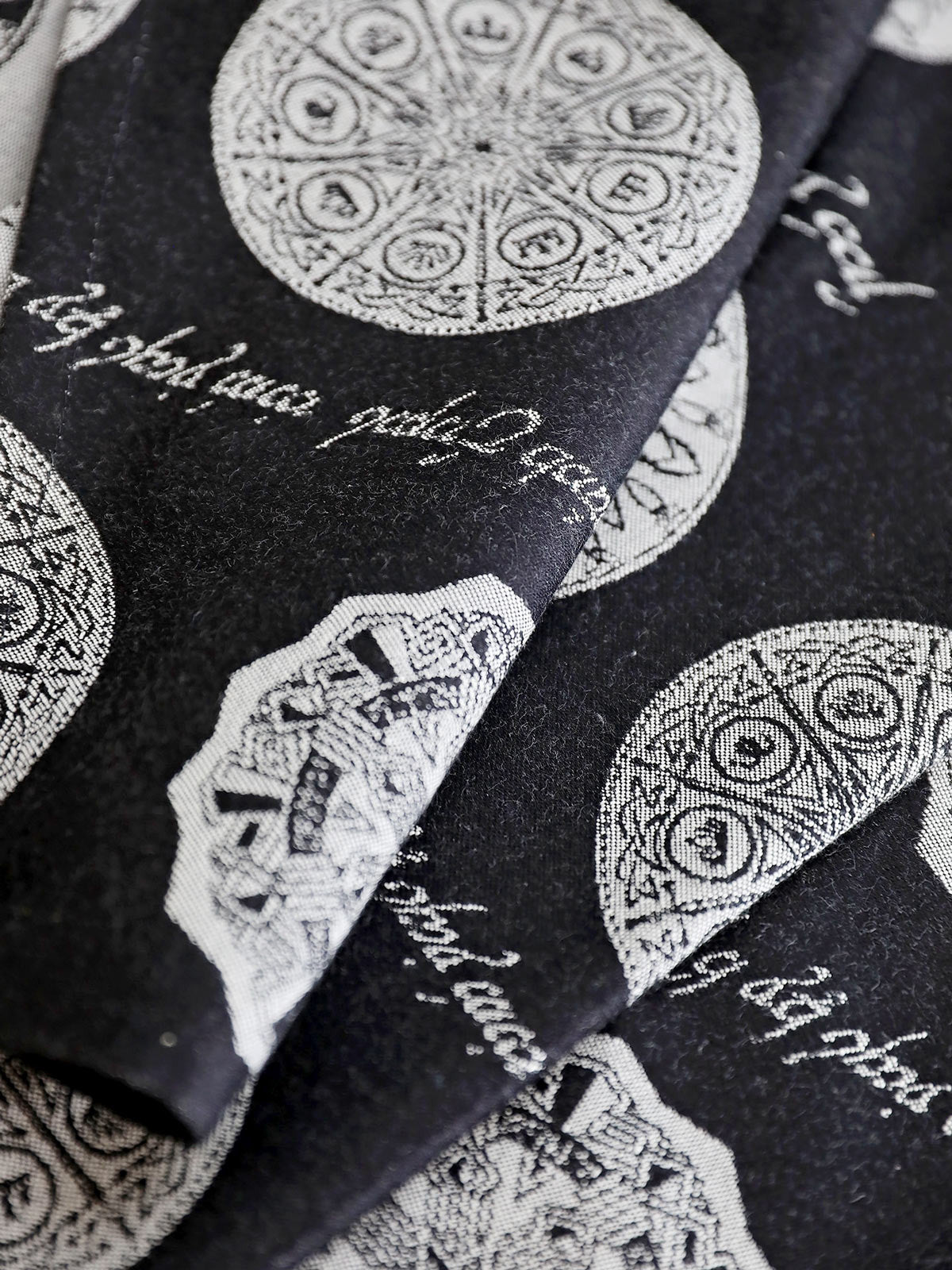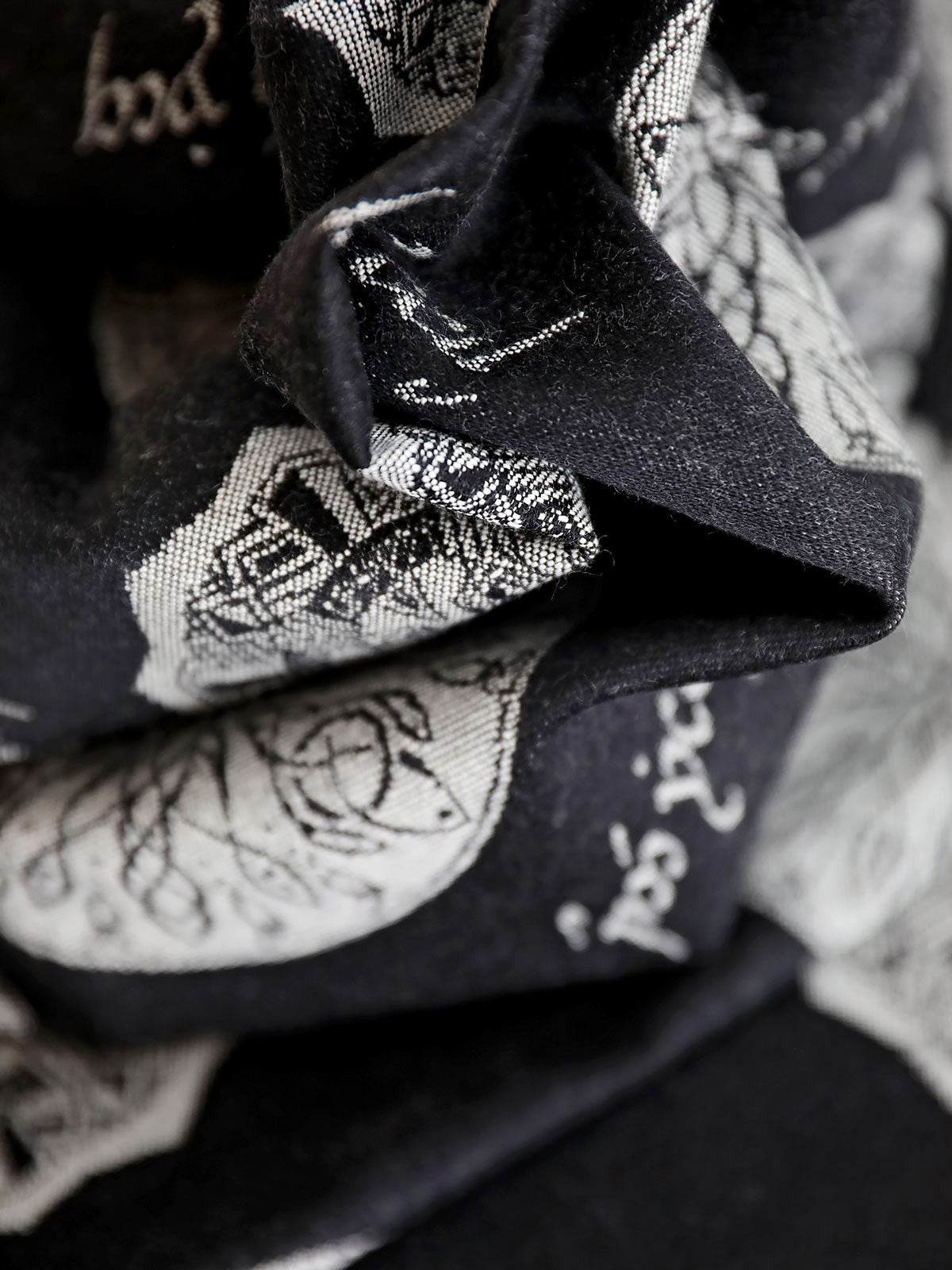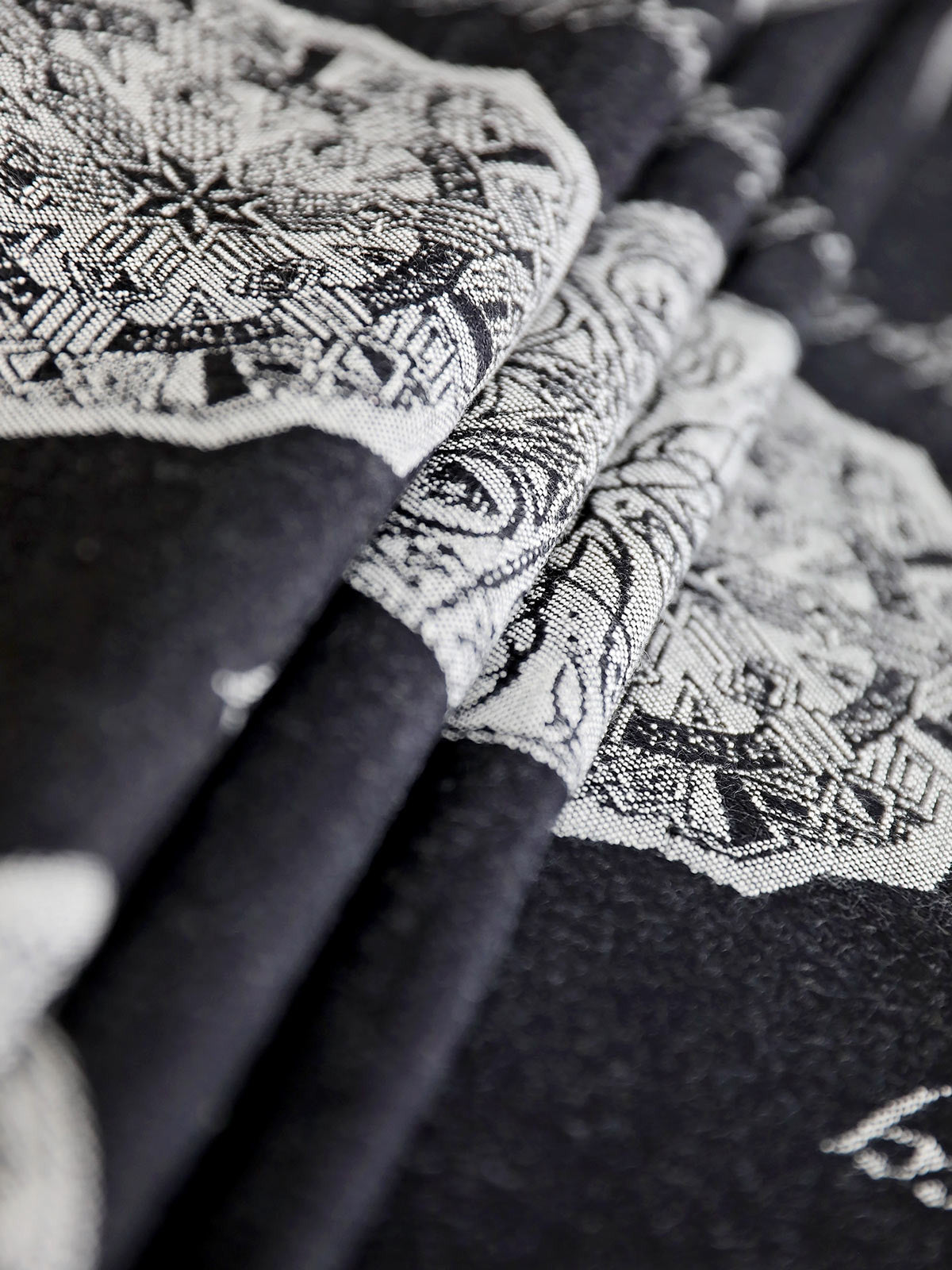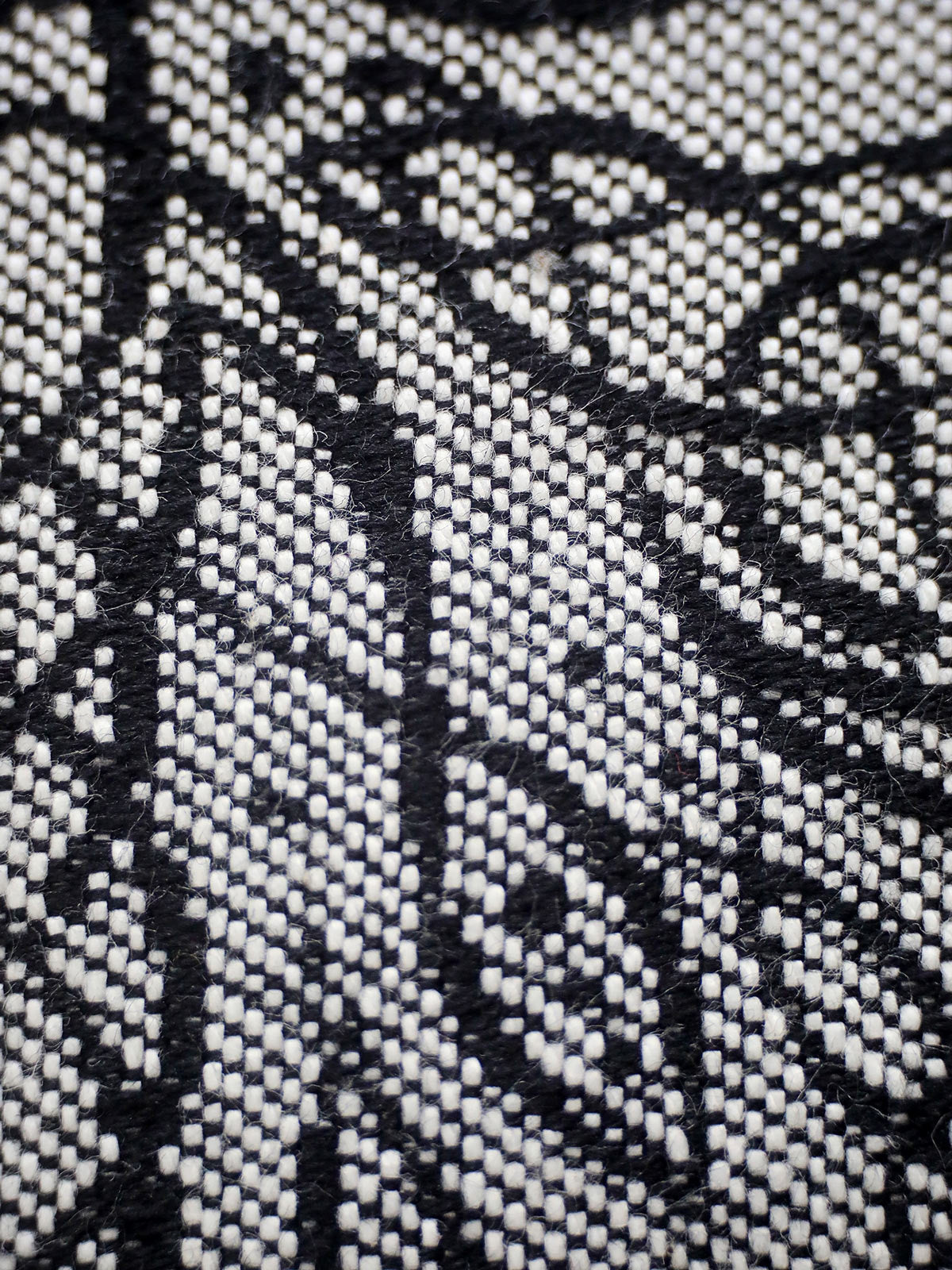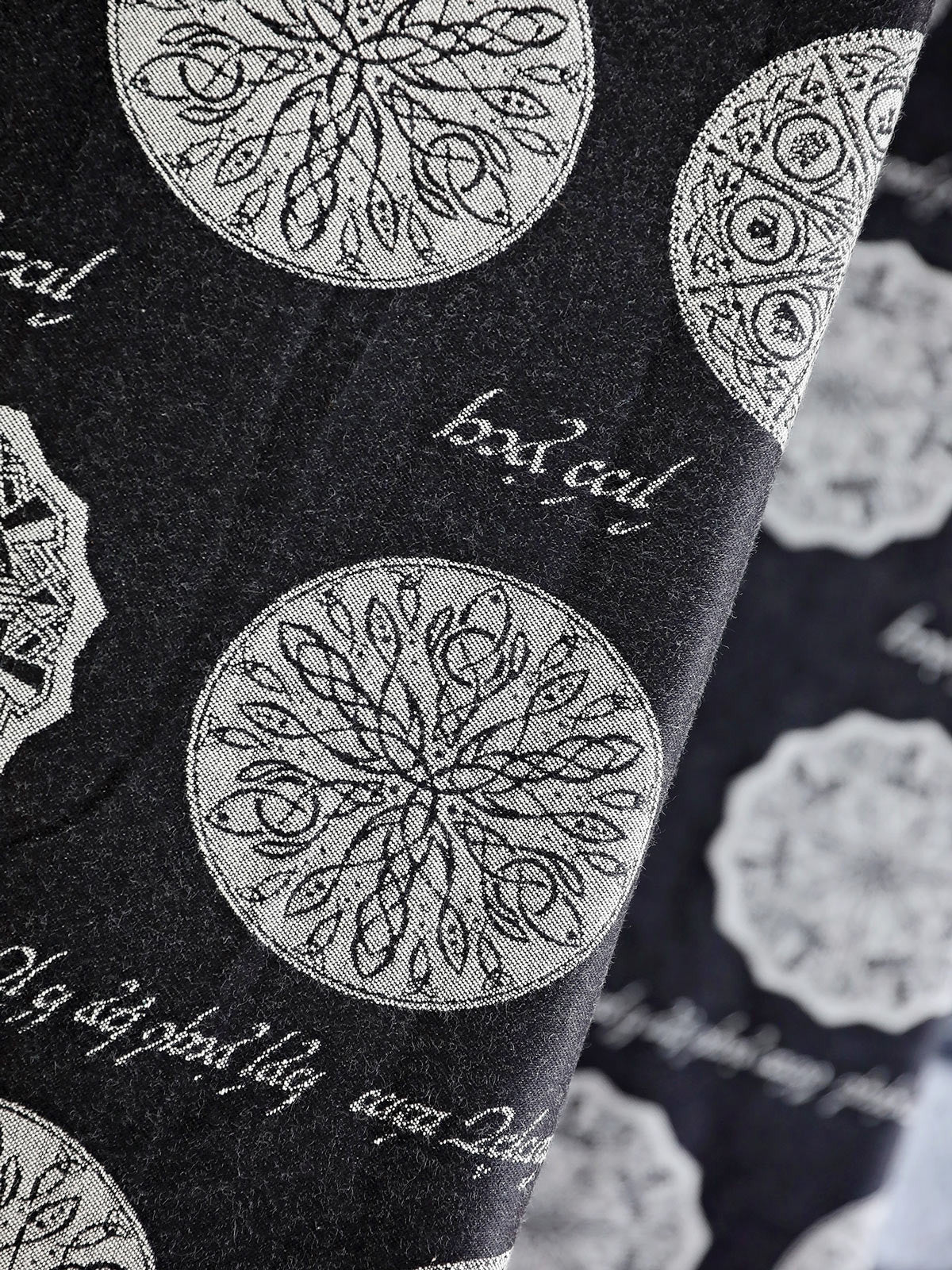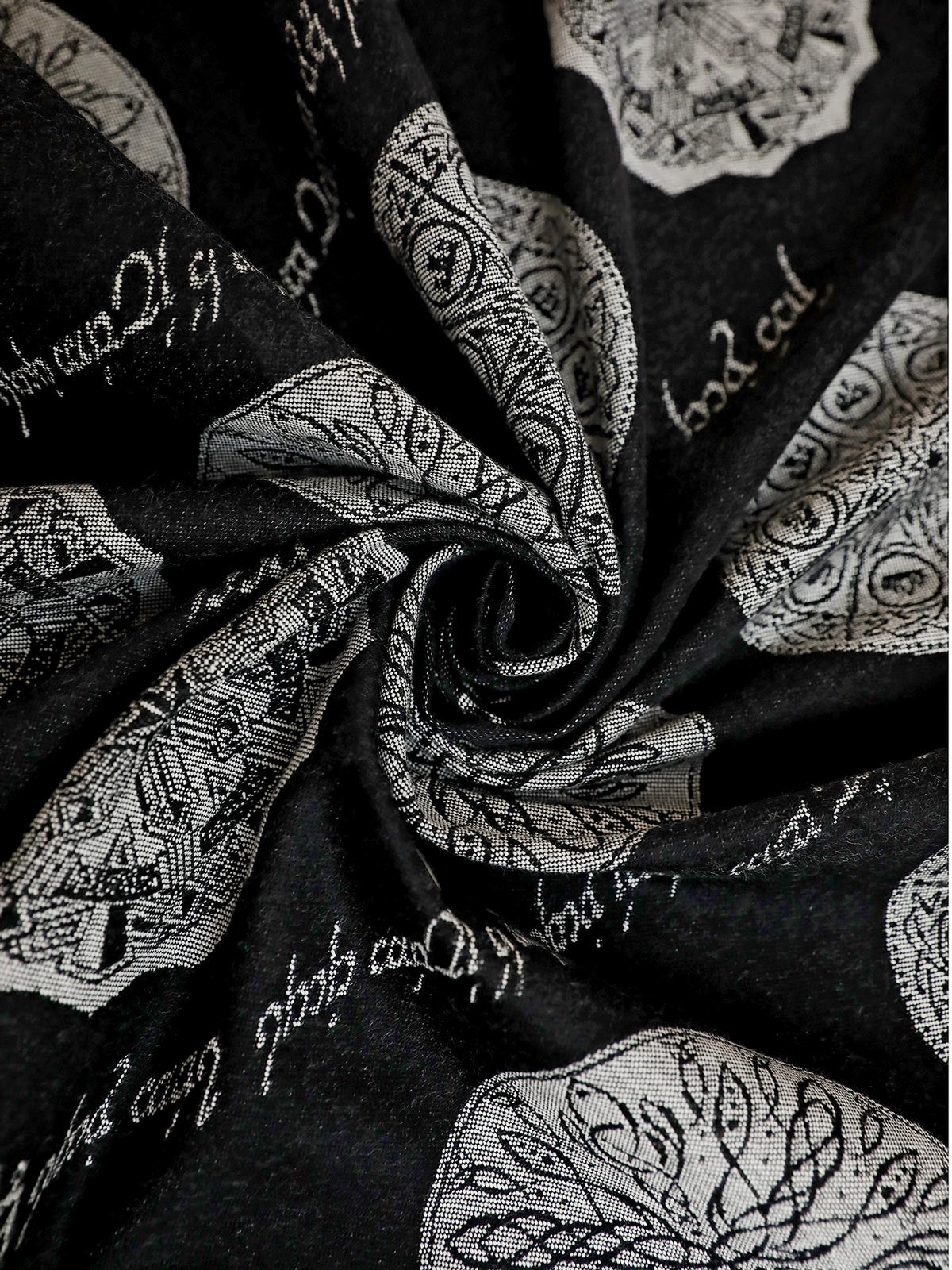 Rings of Power™ Ithildin Fabric Pieces
This elegant fabric features symbols for the 19 rings of power - a great crafting piece for The Lord of the... Read more
Only 3 left in stock
Best sellers
Dark Colours
Fabric Pieces for Crafting
Lifestyle
Middle-earth
Middle-earth™ Fabric Pieces for Crafting
Middle-earth™ Lifestyle
Not in Sale
Rings of Power
Shop All
This elegant fabric features symbols for the 19 rings of power - a great crafting piece for The Lord of the Rings and The Hobbit fans.
Woven in black and natural white in 100% organic cotton.

Read more about our iconic Rings of Power design on our blog.
By using BCI cotton we ensure that our cotton meets the Better Cotton Initiative's high standards of environmental, economic and social responsibility. 
Oscha Slings are ethically handcrafted in Scotland and come with a Peace Of Mind Guarantee.
CARE INSTRUCTIONS: Wash at 30 degrees. Do not use bleach or fabric softener. Tumble dry warm. Ironing is recommended.
FABRIC COMPOSITION: 100% BCI Organic Combed Cotton, approx. 61-70cm wide.
FABRIC WEIGHT: 281gsm
Perfect for crafters, this is a fantastic opportunity to purchase a piece of one of our iconic fabrics. 
Why choose Oscha Fabric Pieces?
Perfect for crafters!
Jacquard woven & made with organic, responsibly sourced yarns.
Ethically handcrafted in our solar powered Scottish workshop.
The fabric pieces come unhemmed in either 0.5m, 1m or 1.5m long x approximately 70cm wide (see details and care tab for exact width of each fabric).
*Please note our fabric is only available in the lengths you select, multiple purchases will be sent as separate pieces.
The Rings of Power are described in The Lord of the Rings trilogy as magical rings which gift the wearer special powers. Symbols for the 19 rings of power that were crafted are brought together in this design. Each circular emblem denotes the bearers of the three groups of magical rings: Elves, Dwarves & Men.
A flowing border names each of the groups in Elvish - 'Three Rings for the Elven Kings, Seven Rings for the Dwarf Lords, Nine Rings for mortal Men'. Under each emblem reads - 'One Ring' - connecting them all forever.
You can also find a version of the design with 4 rows of the pattern, ideal for scarves or for those who prefer the detail of a smaller scale.
Our blog post tells the story of the making of the Rings of Power and goes into detail on each element of the design.