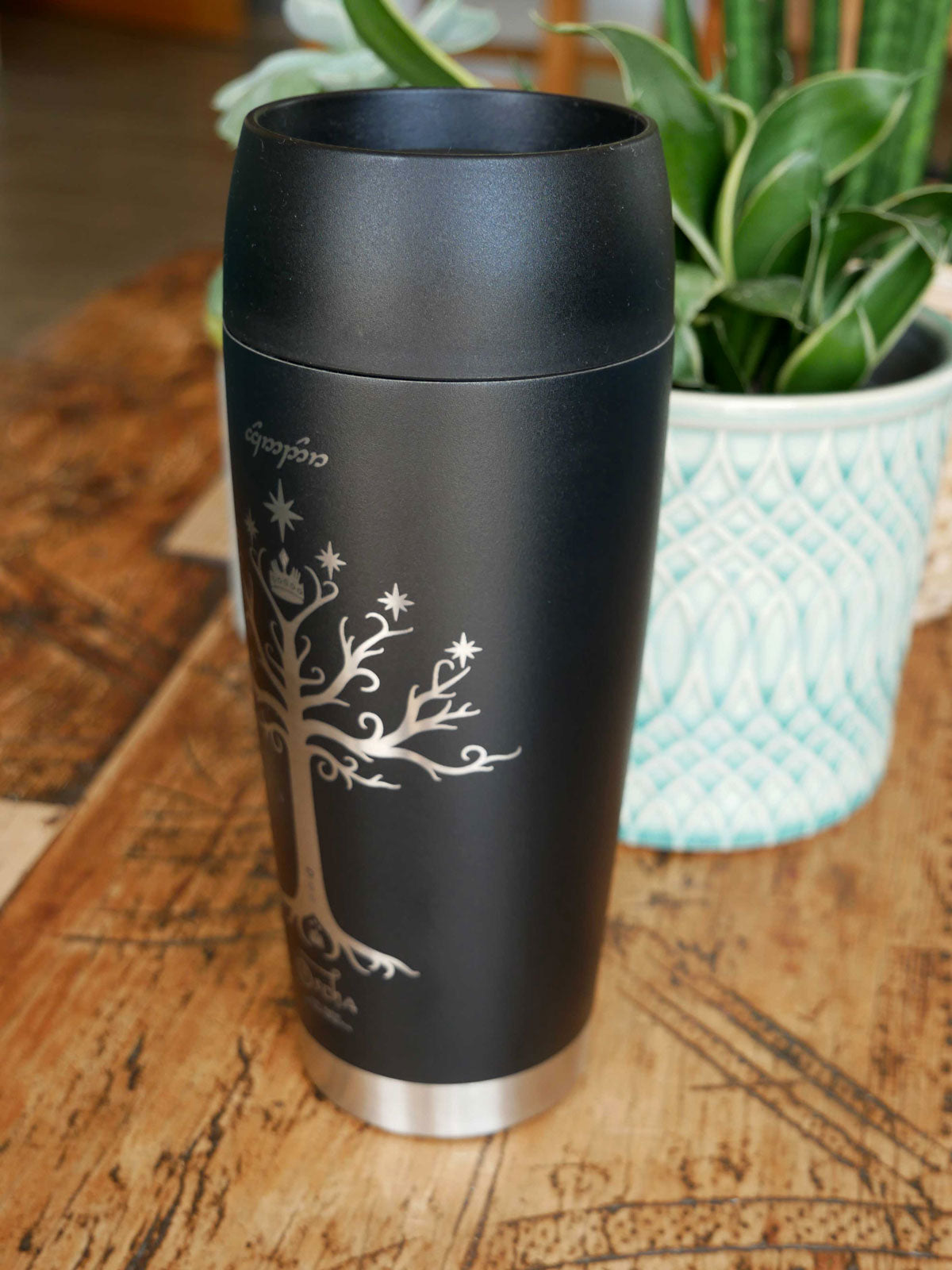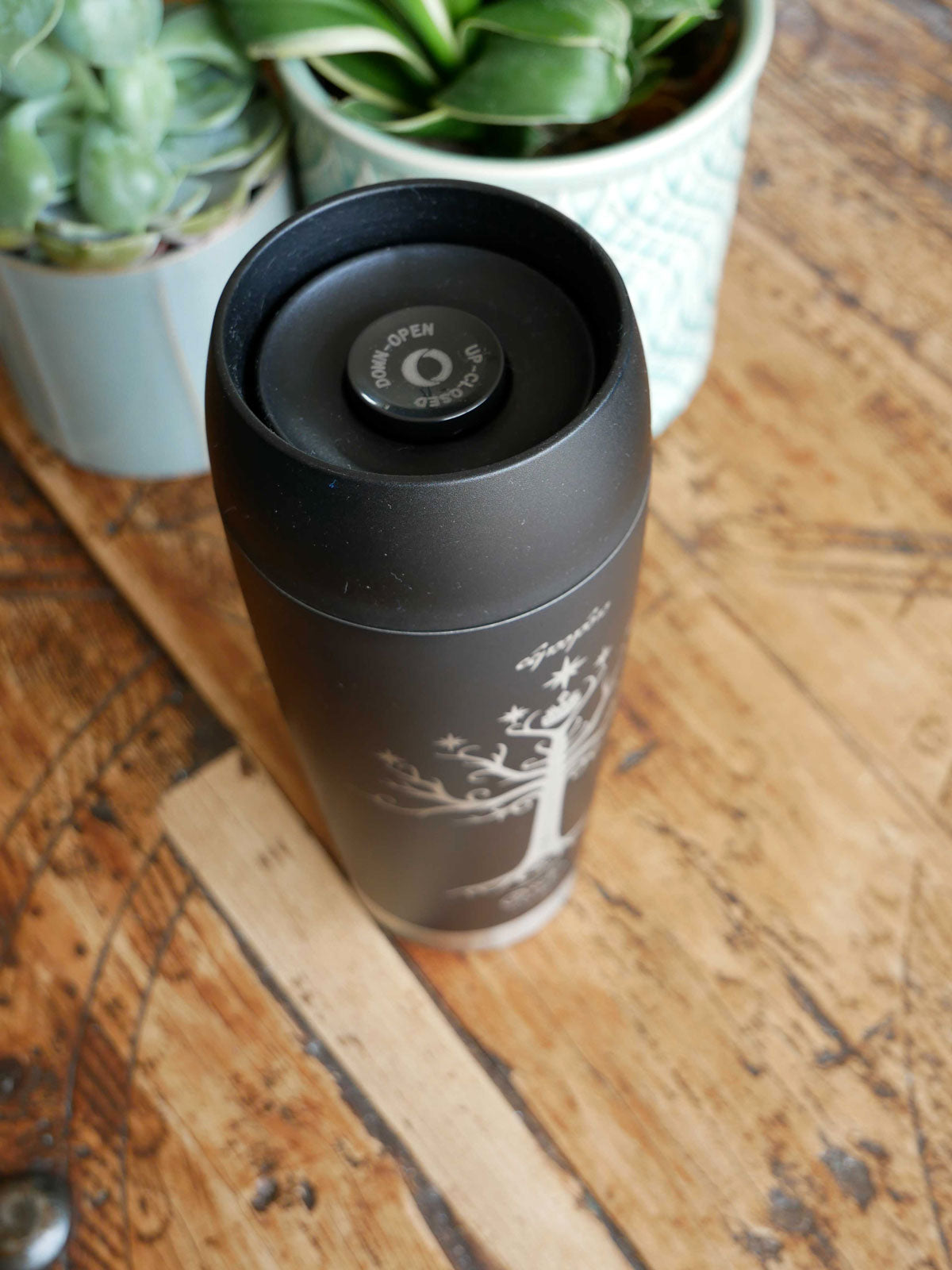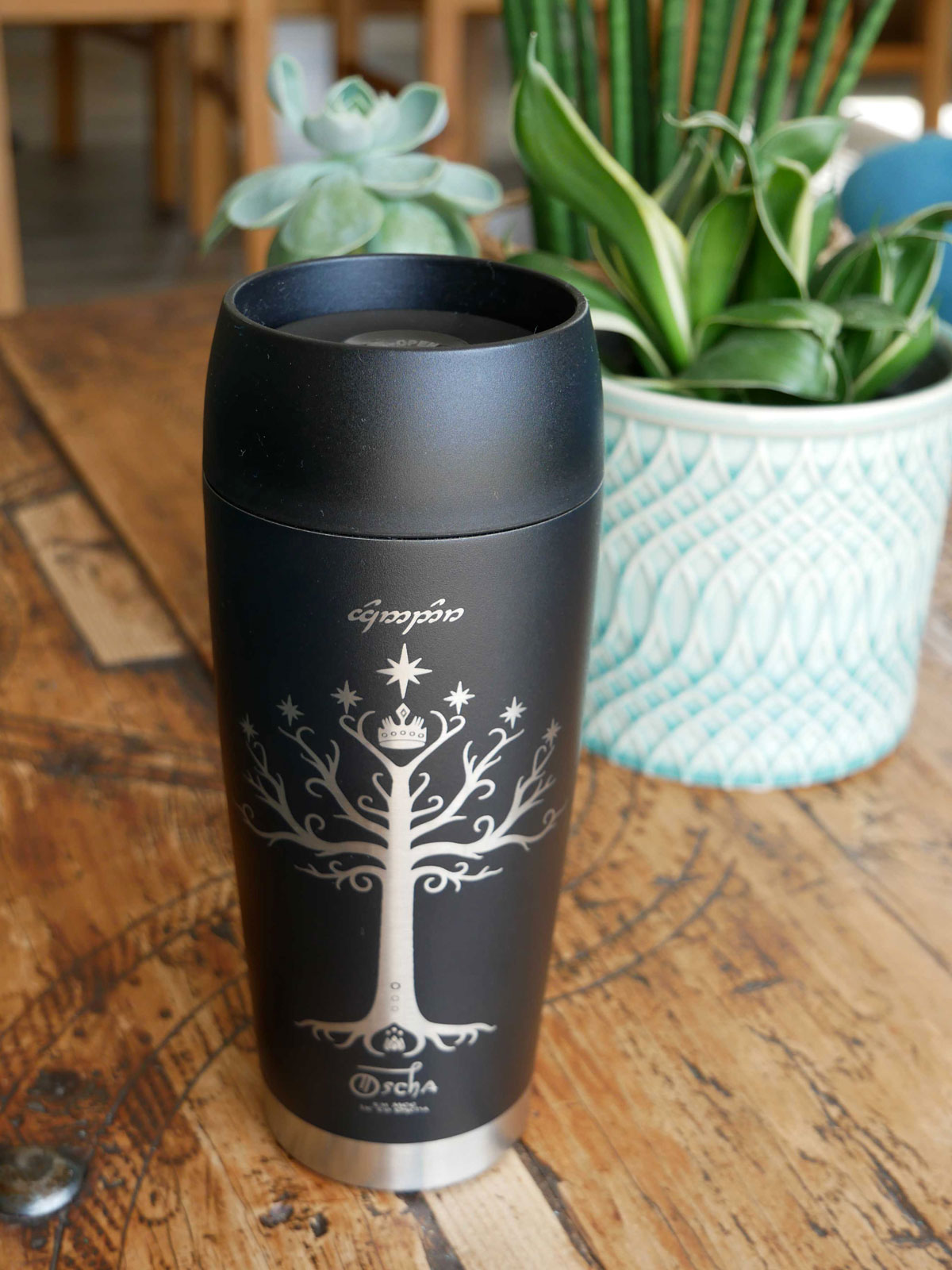 Tree of Gondor™ Travel Mug
Our beautiful Trees of Gondor design is etched in silver on a matte black background on these high-quality travel... Read more
Best sellers
Fathers Day Shop
July Clan Reward Weekend
Lifestyle
Middle-earth
Middle-earth Mugs
Middle-earth™ Lifestyle
Mugs
Not in Sale
Shop All
Travel Mugs
Our beautiful Trees of Gondor design is etched in silver on a matte black background on these high-quality travel mugs. Large enough to fit your daily tea or coffee fix but portable enough to pop in your bag or car cup holder.
Featuring an innovative lid design that can be opened and closed by pressing the top button and then sipped from any angle. Perfect for use in the car!
They come with a cotton bag you can carry around your shoulder and are packaged in a fully recyclable gift box.
480ml vol
Leak-proof 360 degree lid
Made from the highest grade of 18/8 stainless steel, BPA Free
Engraved in the UK by a small, family company
These mugs are a great way to reduce the demand for single-use plastics that end up in our oceans or landfills.
These Travel Mugs are made by Moon, a UK company that has partnered with eco-initiative
Verdn
.
The White Tree is the emblem of Gondor, symbolising rebirth and the lineage of the Kings. Yet it also connects back to the very creation myths of the Middle-earth universe. Our Ancients of GONDOR pattern represents the long lineage of the White Trees leading up to and including the Tree of Gondor, as described in the Lord of the Rings and the Hobbit.
In this version of the design, the elements are reduced and there are two rows. Perfect for scarves or to show more of the pattern.
Stylised, flowing tree forms, reminiscent of Celtic knots, are bordered by a simple meandering line of dots, interspersed with the Elvish script, naming each tree in turn.
Learn more about the design in our blog post.